Content Writer services include:
Writing Content Forms
Blog posts, essays, summaries, introductions, scripts, and video transcriptions.
Translation – Hindi, Marathi, English. (simplifications)
Content Research may include
No Wikipedia Citations, High Domain Authority pages, Source's Alexa rank.
Academic Resources, Discussion Forums, Comments on Various Platforms,
Reviews, Documentaries, Relevant ISO standards, News Coverage,
Studying the Interviews on the internet. eBooks. Research papers. Open-Access Articles. With or without the SCOPUS index.
Authority Sites: Public, NGOs & Professional Communities.
Tools to be Used
Yoast SEO for the key-phrase focus,
Grammarly Premium for improving the flow of content,
Hemingway editor to monitor the Reading Levels,
keyword.io when doing the regional keyword study,
SmallSEOTools helps during secondary Plagiarism Checks,
with the Plagiarism Percentage and the Duplicate Content URLs,
of course, with the manual URL exception. The published content can affect the accuracy of the plagiarism audit.
CopyScape assists in the re-verification of Duplicate Content sites.
Microsoft Word has language dictionaries viz. UK, US, and Global English. Therefore, Spelling and Grammar checking is good.
---
Contact
Interested in getting quality help with the written words?
The process won't be fast or perfect.
In fact, it will be slow but excellent.
Still not sure? Want to work via Upwork or Fiverr?
Get in touch with this Content Writer.
[email protected] or [email protected]
---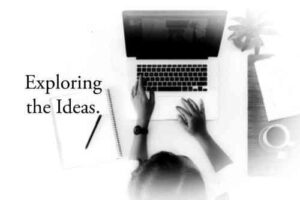 About the Featured Image
This 'Content Writer Services' page uses a Modified Photograph as the Featured Image. Original Photo by Avel Chuklanov on Unsplash. Retrieved and modified as per the respective License Terms. Modification and compression by Akp51v.
For copyrights or content discussions, use [email protected] only.
About the Striked Parts
Since the Alexa rank extension is no longer relevant and I have upgraded from Grammarly Free to Grammarly Premium, the related parts have the strike-through, and I use the functional ones less frequently.